The real Fanzine list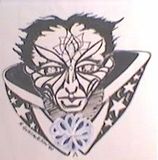 With some rare magazines & unique books.
May 16, 2017
If listed here means I have one copy; some are not for sale...All 1st prints unless noted
http://www.youtube.com/urmzogna VIDEOS of my FANZINES comics & Comic ART 4 sale
MARVEL DC ORIGINAL COMIC ART OLD_&_RARE_COMICS*
All are 8 1/2 by 11" magazine format unless noted; some are thicker

TRUMPET #10

George Barr Art

(Cover and story)

$50.00 nfs

If you click some covers some will show larger images.
BADTIME STORIES

Berni Wrightson art

(all)

full color

$55.00

Wow

REALITY #1

Jeff Jones art

and much more

Awesome old comic fanzine

$250.00 make an offer

EC COLLECTOR

Illustrated

sold

Smaller EC tribute magazine/fanzine B&W

smaller size

Psychedelic Review

Over 95 pages of Articles and art and information.

Have on Ebay for $95 now.

Offers OK.

1967

1st print Tim Leary Richard Alpert much more

Not Bode' I am told. Sure looks and feels like it though.

smaller size

High Times #1

early printing OLD nice shape

not a recent printing.

2nd or 3rd print

8 1/2 x 11

Magazine Format.

Offers

Heroes Inc. Presents #2

$55.00

Wally Wood, Animan

Beyond Infinity #1

One of two lines that became Graphic illusions Fanzine B&W Yes I admit I published this. 500 copies $50.00 sold out

meoldimagesotherimages/beyondinfinity

Me at age 15 with my first self published comic fanzine.

Early work by Mike Bennet and Keith Tucker.

© Copyright Gustaveson

1965 Self published by a kid nfs

Creator of Cosmic Wind Enterprises
I accept checks, money orders
and I take mastercharge/visa
and most credit cards via Paypal and electronic transfers.
Also google checkout is a possibility.
High Grade Stuff
Yes I have a few others unlisted. And I buy em.
To start...email me. Then we will make it happen! Quality, fast and cheap!

Rob Gustaveson

P.O. Box 1261

Phoenix, OR 97535

underground comix 1960's...for sale!

In comic books and mail order over 40 years! Former owner of Ninth Nebula 1986--1996, managed comic store chain.
My main site:

(See the original art and golden age)

(See the real EC's)

tons of comics barely listed

Visit it and bookmark it.
My web pages are my on line fanzine....
© copyright gustaveson 2002, 2003, 2007, 2009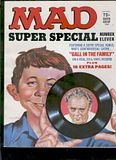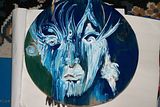 1st logo painted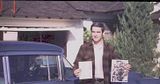 1st zine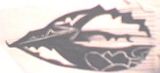 fly me away (I like to design anti-gravity cars)
art ©copyright 1965, 2009 gustaveson
I now own a Frazetta sketch.
This page is dedicated to all the great Comic & SF Artists and Authors who have left their bodies but live on as Souls ...
and LIVE ON in their work forever including my friend Dave Stevens & Forry Ackerman
MARVEL DC ORIGINAL COMIC ART OLD_&_RARE_COMICS*

Search Engine Optimization and SEO Tools
I BUY COMIC ART AND OLD ZINES!
Have 400-1200 other magazines...and 25,000-50,000 aprox comics
more of my zines are on ebay right now as graphic-illusion
p.s. I have "New Age Magazines for sale" find the link on my homepage.