(Your portal to my facebook page where I have blogged).
(I have a few more Facebook Pages too please inquire).
Welcome to

Robert Gustaveson's

tm
©1965, 1975, 1985, 1996, 2008, 11-18-18 Gustaveson graphic-illusion.com
EON the Magazine of Graphic Illusion #38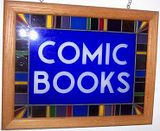 Comics / Film / TV / Art / Toys;
This is a Blog.
Here comes 2019. First episode of Star Trek's 2nd season on cbs has appeared. Liked it. (9)

Saw a lot of films recently: Glass (8) (my rating). Missed the one after "Unbreakable" (9).

Mary Poppins (9), Spiderverse (8.5) I'm not into animation though have been pleasently

surprised when I break my rule and go anyway). Aquaman (10). Venom (7.5). Favourite (7.5)

Bumblebee (7) Mule (7.5) Replica's (7) better than you think.
And here in January 2019 we lost another great, Batton Lash,

condolences to Jackie and others. Friendly positive person. Comic book creator

has left the planet (I assume). Rest In Peace.

Farewell Stan Lee.

Stan at my store ninth nebula 1986

NEWS FLASH MARVEL COMICS Long Time OWNER, EDITOR, PUBLISHER, AUTHOR, COMIC PROMOTER

and great guy STAN THE MAN LEE sadly PASSES AWAY.

He was 95.

Stan was the creator of the Fantastic Four, Thor, Hulk, Spider-man, Avengers, Dr. Strange,

X-men, Nick Fury (Sgt. Fury) and all the early Marvel Comics Characters.

Rest in Peace Stan Lee. You have earned it. Take a break from Earth. Excelsior.

MAKE MINE MARVEL true believers.

Most of his Cameos: https://www.youtube.com/watch?v=HnByuUqMeko&feature=share

We lost Stan the man Lee. A living icon. He passed away last Monday 11/12/18. He created Marvel Comics.

The multi-verse of comic-dom is sad but grateful for Stan Lee's extraordinary

contributions over many decades starting in the 1940's all the way until now.

He worked for Timely and owned Atlas and Marvel Comics. He was a man of will

which perhaps he got from being in the armed forces.

He was instrumental in creating Marvel Comics with Jack Kirby and Steve Ditko

and other artists, authors, inkers, letterers.

Stan Lee was truly the fountainhead of Marvel magic & creativity.

Now the big 3 are gone Stan, Steve and Jack but their work lives on in many ways.

His wife Joanie died last year. He leaves a Daughter.

(I shall piece together some of my initial thoughts here below (further down)).

"There is no birth no death" -- Bhagavad Gita

Me with Stan Lee at an Autograph Party I threw with him in the 1970's. Better Photo coming.

From the internet:

People singing about Stan Lee:

https://osmosisunlimited.bandcamp.com/track/infinity-for-stan-lee A Forward.

EPIC MAGAZINE one of STAN LEE's other great achievements with so many of my favorite comic creator's:

http://www.graphic-illusion.com/epic-magazine.htm0 Has video there too.

https://www.ebay.com/itm/The-Superhero-Women-by-STAN-LEE-Cadence-Simon-Shuster-Fireside-255-Pages-1977-/

Temporary links to Stan Lee Items I own, will relist a few times use the title to find it in ebay search.

His work also speaks for itself and he, at the least, lives on through it.

these images are not hosted by me and may vanish (lmk when they do please).

STAN LEE Continues:

STAN LEE HEADLINES: R.I.P. click stories

https://www.cnn.com/2018/11/12/entertainment/stan-lee-obit/

https://www.hollywoodreporter.com/heat-vision/stan-lee-dead-marvel-comics-real-life-superhero-was-95-

https://www.nytimes.com/2018/11/12/obituaries/stan-lee-dead.html

https://www.nbcnews.com/pop-culture/movies/superhero-stars-marvel-universe-mourn-stan-lee-s-death-

https://www.npr.org/2018/11/12/667022269/a-true-believer-remembers-stan-lee

https://www.washingtonpost.com/lifestyle/marvel-comics-legend-stan-lee-dies-at-95/2018/11

My first thoughts:

Stanley Lieber actually changed his name to Stan Lee legally. He passed away today. Rest In Peace.

STAN LEE was a kind man. Intelligent. Pensive. Probably a genius (he and his Brother) bringing great stories forward

(including creative Thor/Odin/Asgard mythology). He had Pizzazz. Sense of humor was keen. Good sport.

Had style. Stan appeared at an Autograph Party I threw for him at Ninth Nebula...arriving in a Limo! Made it up to me when he missed an

appearance at my con by coming to my little store next to LASFS.

Threw at least one more with him in the 1980's or 1970's at ACBC. That he took time out of his work at the

Animation Studio (Marvel) to show up was also very kind. For free.

(Though I did give him a copy of Savage Tales #1 just cause he asked.

I have signed copies of books he signed for me. So he was a giver. I liked him.

One time at a con I introduced him to my Daughter.

Wrote an article that included him when I closed my store.

Hell, I loved reading his stories as a kid. Just think of all the jobs he caused to happen even if inadvertently.

That's the end of the comic trinity Jack Kirby, Steve Ditko and now the great and Marvelous friend of all Stan Lee.

2018 was hard on the comic collecting universe we lost too many icons. I felt something strange on Saturday.

I wonder if Venom will be his last cameo or if a few were already made. It is a loss but allegedly everyone dies someday.

And he did make it to 95..!

The Soul is immortal. See you next life time Stan around 2099. I visualize Stan embracing Steve & Jack and others on the Astral Plane.

My old MARVEL & THE COMIC INDUSTRY article from 1996:

http://ezinearticles.com/?The-Whole-Marvelous-Super-Ultra-Cosmic-Magical-Comic-Book-Universe

11-12-18 r.i.p.: Rest In Peace fellow fans.

SF and Comic Fan Fred Patten Fanzine aficionado and general mellow good guy died today. r.i.p. Member of LASFS.

(Los Angeles Science Fantasy Society). He brought Manga and Furry Fandom alive to the America.

I knew Fred but not deeply. I saw him as intelligent. We shared a few laughs.

John Rogers,

I don't think I ever met him but am grateful for his work.

San Diego Comic-Con International's low-profile but influential president, died Saturday the 10th of Nov. 2018

after a brief battle with brain cancer. He was 57.

7-21-18 Memories

We lost Harlan Ellison, friend, famous Science Fiction & Speculative Fiction Author and Editor passed away from the Earth

for a time a couple weeks ago.

Harlan Ellison's work appeared in Comic Books... Avengers, Batman, Dream Corridor etc. (Including an EC comic story during the 1950's).

And the wonderful Illustrated Ellison. (with a flying car that I suggested he put into a story (no fooling) illustrated by Al Williamson)

who is one of my favorite artists of all time (in comics). Harlan's work spanned many genres. I own at least 10 paperbacks

some signed by Harlan in person. (One friend has every printing of everything Harlan ever put out in all editions).

He did not like the word Sci Fi. Smart people avoid abbreviation. More clarity.

I knew Harlan. He took me and my gal (Dina at the time) out to dinner to La Fondue before Bladerunner was released. (He asked me for

3 elements to a story and all 3 appeared in the 1st and greatest Bladerunner film). I managed a comic store chain from 1976-1985 (except for 1978).

There was a great animation studio across the street (Don Bluth Productions) (giving context of Studio City and Sherman Oaks --where Harlan lived--

I visited him at the front door of his house 2-3 times --the 1st time as a teenager the other time(s) to deliver some graphic material to him).

Read his stories avidly as a youngster.

Printed a couple photos of him in my fanzine EON--The Magazine of Graphic Illusions #2 in 1967.

Once Harlan came as a guest to my Popular Culture (Journalism) class at California State University Northridge.

One was immediately energized and felt more awake. Harlan was a lit man. More aware and awake than most. I still think this.

On occasion people would fear him. He would take Studios to task if they owed him money or messed with his material or stole from him.

He fought for copyright for the good of all Authors/writers. I remember him swinging a microphone

like a deadly weapon at the Ellison roast. RIP Harlan. Really liked you and loved your fantastic work. He was a mench.

When I first heard Harlan in person at a SF con in 1968 I became a Harlan groupie for a

time following him to bookstore signings and SF conventions.

I knew his secretary Leslie S. even before I met Harlan so that was fortuitous.

I first met him in 1968 at a World Science Fiction Convention I and the entire audience were mesmerized by the energy

and presentation of Harlan on a panel with Robert Block, Ray Bradbury, Norman Spinrad, Robert Silverberg (what a crowd)

and many other Science Fiction Author's -- true greatness. I remember also seeing him at the Director's or Writer's Guild

stealing the show which was hard since Robin Williams was there as was Sergio Aragones,

Frank Miller, Stan Lee and many other pros for a Harlan Ellison Roast. What fun.

Rest in Peace Harlan (or kick ass, your choice).

And remain grateful you appeared at an Autograph Party I threw in your honor in the 1970's.

You brought your cool old typewriter with you to the party.

Iguanacon (SF CON in Phoenix, AZ) in 1978 (when I owned my New Age Bookstore in Venice, CA

where comics paid the rent) was another peak experience of the year -- I was 27

and it almost cost me my life then (my Venice adventures in illusion).

It is a shock to lose you. I wonder how many of us live with Death as an advisor (as said in Billy Jack).

Your work and Soul will live on. I call you a friend.

Also I remember the greatness when we walked around my College (you with a baseball bat) to end the insane

stupidity of the Vietnam War. You made a difference. You were the Counter Culture

along with Art Kunkin and others. I am grateful for having known you.--Rob G. 2018

--shanti om--

---
We lost Steve Ditko. Words cannot express (but we must try).

Steve Ditko was a human being and one of the three great beings who started Marvel Comics.

His Spider-man comic made you feel like you were the kid the bully picked on;

the guy who seemed nerdy trying to get the babe. The smart guy in school with no personal life.

His Dr. Strange character transported us to other dimensions of fantasy with characters

like Eternity and the Dread Dormmamu, Clea and the Ancient One.

And then there is Mr. A a break from Marvel and a influence of

Anne Rand brought us this straight laced crime fighter.

With old fashioned morality... morality lacking in our society. Ditko stated things were either black or white.

Either good or evil. In reality we are, on earth, all in duality or polarity. The tao would say yes/no.

Can't have one without the other. I have not read Ann Rand. Don't really plan to.

I printed some of the earliest Mr. A that I was sent and received as a kid/young adult.

See the back cover of Eon #3 (1969) featuring Mr. A. I printed it out of respect for the Master Ditko.

I liked his art. Be it in Creepy, Eerie and other titles at DC or Capt. Atom at Charlton or work at Tower.

Regardless of what anyone says Stan Lee Steve Ditko and Jack Kirby had that magic together. And alone. -- Rob G. July 2018

https://www.facebook.com/Steve-Ditko-Comic-Fantasys-Greatest-Mystic-343810042679983 My Page.

https://www.villagevoice.com/2018/07/09/steve-ditko-beyond-spider-man

https://www.nytimes.com/2018/07/07/obituaries/steve-ditko-dead-spider-man.html?hpw&rref=obituaries&action=

click&pgtype=Homepage&module=well-region&region=bottom-well&WT.nav=bottom-well

https://www.hollywoodreporter.com/heat-vision/steve-ditko-dead-spider-man-creator-was-90-1125489

https://www.npr.org/sections/monkeysee/2018/07/08/626906895/remembering-steve-ditko-forget-kirby-dots-lets-talk-ditko-sparkles?utm_source=facebook.com&utm_medium=social&utm_campaign=npr&utm_term=nprnews&utm_content=20180708

Steve Ditko Comic Fantasy's Greatest Mystic--

When Robert Gluckson was ending Guts the magazine of intestinal fortitude (lol) and I was printing Graphic Illusions

(The words Graphic Illusions appear on issue #2 of Eon on the back cover (1967). And Keith Tucker was ending

Galactic Illustrations (That's a lot of "G's") I was handed by Robert Gluckson who got it from Keith Tucker either the

cover or the strip or both (don't recall been over 50 years) ( I had asked Ditko for a back cover to be like the

back cover to Eon #3 which I previously got from him (1969 for free)...of Mr. A). (In Beyond Infinity #1 there is a comic strip

that I wrote and Keith Tucker illustrated called the Fifth Dimension and is a homage to the Master Ditko).

So I did ask Ditko for a cover. And Ditko told me Tucker had one he wasn't going to publish.

So that is how I came to print the Ditko Back Cover at the suggestion of Steve Ditko!

The surprise was Ditko allowed the cover to also be printed partly in red and I think it really pops.

After Graphic Illusions (Summer 1971) was printed somehow Joe Pearson and Jim Shull just came in my room and took the Ditko

Mr. A story out of my hands as I was showing it to them. I think I got it directly from Ditko (I asked) but that like the cover could have

come to me via way of Tucker & or Gluckson. But I think I got the comic strip Mr. A directy from Ditko.. and left. Under the guise of friendship

they came over and stole the Mr. A artwork from my room (still living at home, parent in the other room --didn't think to call the cops at the time).

I suppressed it until someone brought it up in that Blake Ditko book travesty of falsehood.

Which I have not fully read (don't have a copy). Right away Gary Groth/Blake confused me with Gluckson.

(Groth had previously printed my interviews with Gerry Conway and Roy Thomas I had even advertised with him,

felt especially raw and unjustified--no one there at fantagraphics was interested in the truth and the emails with Blake Bell

were a fishing trip by Blake and he ignored all I shared & could remember--he chose to go against the actual truth & facts

which lead me to speculate some so called animator friends and perhaps enemies lied behind my back could

also be behind it (to be investigated)). )). These print whores just want to sell books and are not interested in Truth. Know that.

Over time I memorized the images of the Ditko art work I had published. And while I never thought of Mr. A

as a philosophy I agreed with I loved his art and dedication to his work. All his works mean a lot to me, including and especially

Dr. Strange, Spider-man, Creeper, Capt. Atom, Mysterious Traveler, Blue Beetle, Ghost comics,

the Question, DD, Hulk, FF, The Warren Washes as mentioned somewhere before). We all entered the

Mind of Steve Ditko comic fantasies greatest mystic.

I didn't want to say anything but that is what happened (and I was recently hassled by a pretender bully about

it all again attacking me on ebay and amazon). The Blake Bell book has hurt me and my livelihood with it's massive falsehoods.

The one thing that needs to be known is that I did offer the comic strip once for sale to an art buyer in the realm --

of comics and art over 50 years ago.

Did not sell. Instead my "pals" got wind of me offering it took it and I never saw the comic strip again.

(Does Shull still have it?) I was trying to get $125.00 at the time almost 47 years ago (around 1971).

I had the cover wrapped and ready to go to the post office and Robert Gluckson appeared took it and said he'd mail it back.

Guess he didn't but he provided a letter to me that I read from Ditko that said he didn't have to mail it back.

Still being hassled to this day about it. Asked Groth for a retraction. He asked me to itemize.

I told him that every sentence about me was inaccurate in that lie fiasco book -- and every sentence

concerning me was in error. A few years ago the Ditko Back Cover sold for $70,000 (of which of course I received nothing).

I wish I could have kept all the art I have ever owned but that is how I almost make a living after leaving grocery at

age 25 and buying and selling comics ever since. Once I owned a Dr. Strange Ditko Page --

that was power my friend. One of the owners of Pacific Comics bought and traded me for it.

(Got it from Gluckson actually) It was a prize. The last page of the Dr. Strange DITKO Strange Tales

saga perhaps the best ever in all of comic-dom.

I happen to be wearing a Spider-man t-shirt today. That seems like a strange coincidence.

Right on the heels of Harlan Ellison's passing we lose one of the best comic creator's.

It isn't actually sad because now after death there is no limitation. The being lives on...

But I am a little sad and discombobulated. He was great -- no doubt about it --and his work shall live on.

Also coincidentally my computer died yesterday.

Ditko was generous letting all his early fans print his work for free. We loved it. Loved everything he has

done from all publishers...Marvel, DC, Charlton, Tower, Warren and elsewhere.

And everyone has to live. Speak to Tucker and Gluckson (both on facebook) perhaps

they will reiterate what was removed from Ink Stains Graphic Illusion issue. (In the comments messages).

I shall perhaps write about why I loved Ditko's work a bit later. The flow.

The sparkles. The astral projection. The unique panels. The attention to detail (except at Charlton).

In the meantime life is short live it!

Ditko's work does stand on it's own merit.

---om peace---

Went to a couple local comic shows and sold for the 2nd and 3rd time in twenty years.

Will attend, at least, another show this year.
Ink Stains got rid of comments for graphic illusions. (See Ditko facts above).
So I have them on my Ditko page -- a summary of facts.
Missed the Comic Con San Diego International 2018
it was too close to another event I attended. Hope to go next year. Takes bucks.
---
Now selling my friends toys. He has a lifetime supply contact me if anyone is alive out there and is interested in buying what would take a lifetime to sell them all.
We have a lot of smoke outside right now lingering it's far and wide from CA and OR fires. July 2018. And again now Nov. Oct 2018.
---
TV: Krypton is good. (Not ever as I envisaged it and Brainiac is in it and Doomsday). My idea of Krypton did not have caste systems.

Enjoyed Equalizer.

Still love Supergirl. Blacklist still rocks.

I watch a lot of crap on Netflix.

Film: Deadpool ok for slapstick fun.

Watched the Star Trek Show Discovery. It was really swell. Loved it. Worth it to pay $5 with commercials to watch it. $10 and no commercials.

Avengers great. Really great. Can't wait for the sequel.

Ant Man and Wasp film saw it liked it. Not that impressed. Will watch it again when on netflix.

Where did 2017 go?

Bernie Wrightson died. A true loss. A true Master of pen and ink. Met him at least once.

Watched the Star Trek TV show Discovery. It was really swell. Loved it.
Regarding buying from me: Testimonials:


"Rob is easy to deal with, ships fast & is knowledgeable and fair." -- Susan Halpren

"I got a great deal." --David Nowlin

"My package came expertly wrapped with the contents well protected

and I got my comics for half their value." --Dana

"Rob paid full market value for my Silver Age." --Steve Samuels

"Buy this guy a Lamborghini ." -- R. Cash

I really do want to give great deals. And I think I do.

Samples:

http://graphic-illusion.com see my comics and art for sale. (And I buy).

Found a great comic store --it's large-- in Grant's Pass, OR.

11-15-16
Welcome again to Eon the -- Magazine of Graphic Illusion 35
Today (make that the last few days) I got some 8"x10" and other fantasy lithoraphs from an associate and put some of them on ebay.
Took my main computer, a Mac, in for repairs today. Been going to the gym 6 days a week feeling better than ever but still do too much sugar.
Hope you had a fine Halloween. I did. I went to the parade and saw many great ingenious costumes.
Saw Dr. Strange and it was wonderful. Favorite comic film and character. Be sure to wait through all the credits for two not one but two glimpses of what is coming.
Today I listed a couple Flash Gordon's by Alex Raymond on Ebay (have many more) and another store owner who sells art wants me to consign my art with him for an auction.
Not sure I am going to do it. Maybe someday.
Heard there was an election, voted. Hillary won the Popular vote proving once again the need to get rid of the Electoral College.
Been enjoying Blacklist, 2 Broke Girls (whoops now gone), Big Bang Theory, NCIS, Bull (great), Cage / Powerman / Jessica Jones, DareDevil on Netflix. And more.
Updating my site graphic-illusion.com. I feel like I am retired. Yet I work literally every moment.
I live at a unique place. I am vague because I don't know who if anyone reads my diary, vent. :)
Enjoyed Suicide Squad. Reacher was good. More on others I have seen soon.
Got the new Overstreet finally.
https://m.facebook.com/Comic-Books-Original-Comic-Art-Graphic-Illusion-graphic-illusioncom-61237076870/?ref_component=mbasic_bookmark&ref_page=XMenuController
Join.
Visit one of my facebook pages on comics.
https://m.facebook.com/groups/1472520106295789?refid=27 Join.
LITHOS 4 sale from me:
https://m.facebook.com/groups/981351361943996?refid=27&fbt_id=1175438559201941&lul&_rdr#s_16c9a9f50471d02461ba6452f33b899c
The lithographs I have on consign from a pal are for sale and there is a link near the top and
bottom of my main webpage http://graphic-illusion.com.
Farewell to Leonard Cohen, Leon Russell, Robert Vaughn (from Man From UNCLE). r.i.p. all.
Thanks for stopping by, best, Rob
Time keeps flowing. And we are heading toward a higher age...Believe it, know it, act on it. All men are brothers.
And all Sisters are our Mothers and Daughters. To whom much respect must be shown. Take a breath.
9-17-16
VISIT MY WEB SITE AND BUY FROM ME:
Since last time I was here I had a heart attack (allegedly) and got quadruple bi-pass surgery (want to see the scar?)
I'm almost back to normal. But now I exercise so I usually feel great. Missed San Diego Comic Con & Oregon Country Fair, sadly due to it.
A bunch of images mysteriously vanished here.

Here is a link to make up for those: NEW MUTANT COMICS:

http://graphic-illusion.com/new-mutant-comics.htm

Most of my older Doctor Strange Comics (I just scanned them for your viewing pleasure and to sell them):

http://graphic-illusion.com/doctor-strange.htm INQUIRE via email

r.gustaveson@comcast.net, thanks.

Also I just scanned and listed (these latest 3 links) and put them on ebay under my name there as graphic-illusion.

These Power Man Comics are listed because he is getting his own spin off show. He first appeared in Jessica Jones on Netflix as Cage. Aka Power Man.

http://graphic-illusion.com/cage-powerman-ironfist-comics.htm

all priced and graded by me (Over 50 years experience).

I have (BLB's) BIG LITTLE BOOKS for sale.

----

"The Blacklist: Renewed for Season 4 by NBC. James Spader and crew. Hooray. Miss the Player.

Sad we lost George Clayton Johnson and David Bowie. May they continue doing what they love on the next plane of existence.

Random blog continues:

Nov. Dec. 2015: GOT THE FRAZETTA GIGANTIC HARDCOVER in the mail yesterday --

the most spectacular Frazetta Auction Catalog I have ever seen. Doc Dave Winewicz (Will check spelling tomorrow).

WOW what a collection. And for sale via Auction. Told my friend he wants to buy one (it's$95) I told him he should bid.

Lots of other Artists too in it will be auctioned. Got it for FREE!

I made this. https://www.facebook.com/groups/1472520106295789/permalink/1654265004787964/ list your stuff for sale.

Comics related and art.

Having a TARZAN SALE: (MARVEL DC) http://s3.photobucket.com/user/comiczar/slideshow/12016comicsgraphicillusioncom

Inquire. GOLD KEY / DELL COMICS

https://www.youtube.com/watch?v=gcxJS5qeiiU&feature=youtu.be

https://www.youtube.com/watch?v=b36g8EnFUw4&feature=youtu.be

I sell Beatles, Kennedy and James Bond Items too.

Who remains my favorite comic character. You guessed it. Doctor Strange. Going to be a good film!!!

Freakin' love the New SUPERGIRL TV show too on CBS.

Sidenote: http://www.graphic-illusion.com/undergroundcomix.htm Available.
FF film was allegedly a bust but I still liked it.
And I liked the James Bond film even more so.
Looking forward to X-men, Bladerunner, Inhuman's and Black Panther films.

Star Wars was ok. I liked it. Saw it just once. It felt like the first one issued in the 1970's I have a lot of great Star Trek Movie Posters (originals) for sale.

https://www.pinterest.com/comiczar/star-wars

TARZAN FILM IS COMING:

https://www.pinterest.com/comiczar/tarzan-newspaper-comic-strip-1930s-rare-platinum-a

https://www.pinterest.com/comiczar/tarzan/

SOME TARZAN COMICS I HAVE FOR SALE. r,gustaveson@comcast.net

Around 1965 this was my first self published comic strip:

Used a lot of ink having 500 copies made of Beyond Infinity (1965 aprox).
I have a lot of EC back issues for sale. Originals. One holding is one of my many reprints.
Most of my comic videos are here: https://www.youtube.com/channel/UCmnpKTvtoglCRrlVBUGKgqg

Don't forget to visit my art:

https://www.pinterest.com/comiczar/art-by-robert-gustaveson-click-on-images-to-see-la/

AND VISIT MY LITHOGRAPHS (by various other artists) for sale: (Directly from me and on ebay as graphic illusion).

https://www.pinterest.com/comiczar/vintage-fine-art-lithographs-reproductionsand-more

100 others available. r.gustaveson@comcast.net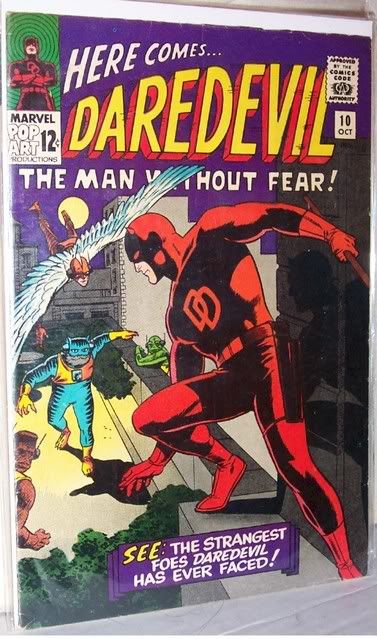 DAREDEVIL: A great Netflix series released all at once.
Buy some back issue DD comics from me inquire.
And now there is another Netflix film I love where the girl has no costume. Lots of angxt.
Hal Foster 1935 Inquire about more.
FF Film Cometh too
Collect Comics for the art and story.

logo by me, gustaveson
Comics & Comic-Art; my life in and around comics
Updated and edited.
This page is best with a
PC or Mac computer
not optimized for cell phones.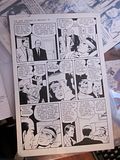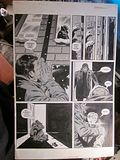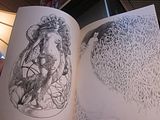 Pages inside Graphic Illusion Magazine/Fanzine #1 (1971)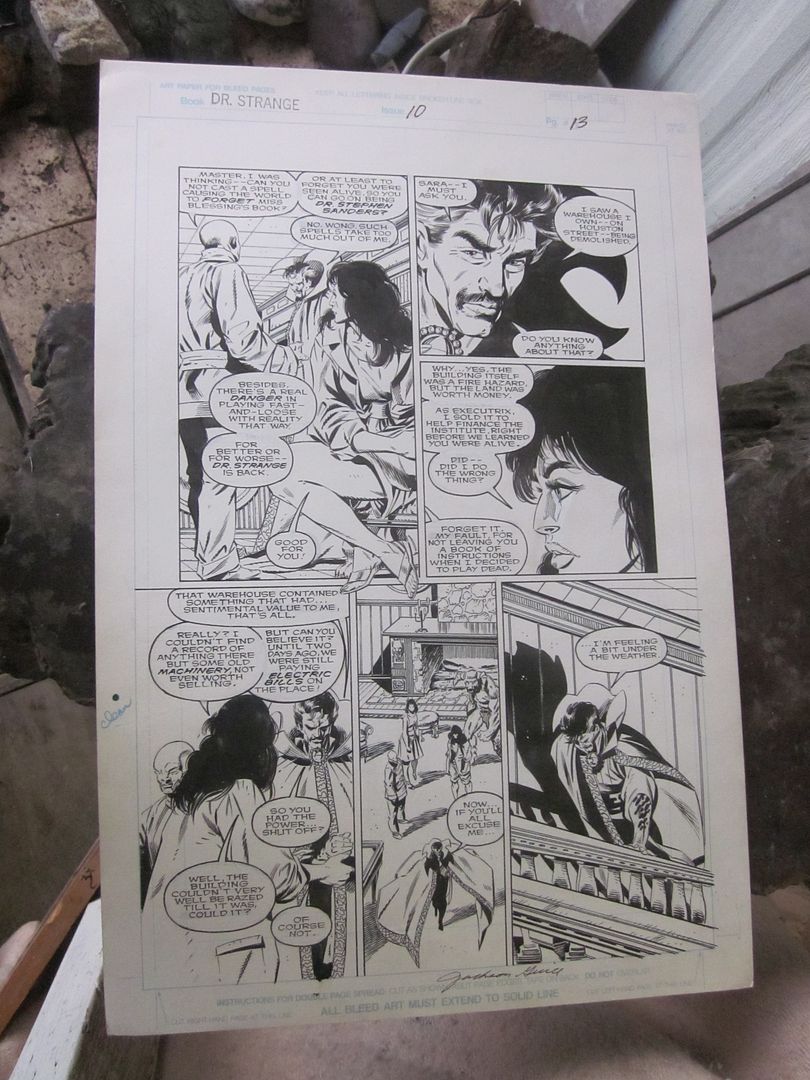 6-04-15
Silly random notes and thoughts:

Happy July 5th.

I upload a lot of stuff to PINTEREST (rob gustaveson) (my art, OLD Lithos, Comics and more).

I plan to vote for Bernie Sanders for President.

https://www.pinterest.com/comiczar/ See my stuff. Old personal Sketches by me click each one.

Had a lot of fun on my Facebook Page graphic-illusion over the years.

I am abundant. 40% chance I'll make it to comic con this year. I am trying to think of reasons why to go and letting time & money & other factors run havoc with me. Ebay (and someone discovered through them) was good in helping me get a tooth (crown instead of implant). And fix my other car.

Comic Art sells OK. Comics do not sell fast for me on ebay. At the two physical malls they sell sporadically good. The acquisition of Prince Valiant, Tarzan and Flash Gordon Sun. Newspaper Strips from the 1930's-1940's was great both for art and story and quantity I received. Got my money back and still have many! Deals for the asking. Visit my website.

And many nude themed and other 40-50 year old beautiful Lithos sold for me as well

(on consignment from an associate). Check them all out at my website http://graphic-illusion.com

(About 100 pages -- all made by me, some pages look good).

We lost Leonard Nimoy.

We lost Robin Williams since the last time I blogged here.

And many others.

Ant Man is Giant Man

Some of my favorite TV shows are Blacklist, Big Bang Theory, SHIELD (has some Blacklist theme or vice versa

where a protagonist male becomes a villain and back to ok again, Agent Carter, Two Broke Girls, Gotta Call Saul (amc),

NCIS, Person of Interest, Elementary, Flash, Gotham, Green Arrow (sort of). I watch TV online now.

Certain comics are hot or will be hot:

Shield is a hot TV series I enjoy ...connects to other future Marvel films & characters...

maybe Warlock, Captain Marvel and others. Enjoyed the Avengers film immensely. Mad Max was good.

Dr. Strange: The date may be wrong but it will probably be a great film even though I didn't get to cast it.

(It was great).

Man From UNCLE Film Coming.

Supergirl TV series is coming.

So is the Superman Batman Film...will my World's Finest Comics start selling?

DAREDEVIL on Netflix was so freakin good.

All in all Infinity Gauntlet and Starlord (In Marvel Preview Magazine B&W with great art and stories leading to GUARDIANS OF THE GALAXY)

sold best for me comic-wise in the last 12 months or so. They are still selling.

Ant-man will be a success no doubt coming out in less than a month. I have images at my facebook graphic-illusion page

(see link in older post just below).

I am http://graphic-illusion.com

Best Wishes, Rob Gustaveson July 2015

P.S. I still buy & collect comics and art. Have 50,000 items for sale. ASK.

3-05-14

Where does time go? It literally flies. I use to live in So. California from birth until age 47 then I moved away.

Sometimes, lately I think of moving back for a second. But for now visiting is enough.

Feb. started kinda slowly with comic and art sales but by the end of Feb. I had March's rent paid where I live (

it's low but everything helps).

I have learned a little about the people in my life lately. Family. Friends. Acquaintances.

I sold my first item on Bonanza (art) and my first comic on UniSquare's comic auction selling site.

Ebay remains top dog for sales for me an others.

People do not like change or being charged.

The energy, believe it or not, is all about Starlord / Marvel Preview B&W magazine of late --

they have been selling especially #1 and another I don't have.

STARLORD IS HOT. Issue #4 to be exact of

Marvel Preview (see ebay's completed or make that sold comics for this title at

highest price cgc'd and work your way down). Circa 1980-ish.

I also put a ton of Funny Comics I just got on Ebay -- ((no luck yet (sold one so

having a 20% off sale as of today 3-23-14)) --

but I give it 30 days and I have an old friend who, I bet, will take them all off my hands

(he showed interest).

I resisted buying them since I am not an expert on Funny comics

and have not really read them, ever, that I recall. (I like Groo, but that is another story!)

And Witzend #1-4 I put up and took down #1 cause the competition

tries to play off you for a quick sale (know what I mean).

Will I be at what Comic Con this year is the question right now.

Comic Fest is an additional possible location. What is your favorite one.

I did interview both Keith Tucker and Robert Gluckson about origins

of Ditko's Mr. A material and disposition of it and that is online now and

Groth's Comics Urinal is discredited by virtually everyone I know.

(Though one of my friends is very strange lately (unexplainable to me).

(Actually a few are.) I use to think it was just me now I know better.

Anyone remember this Capital City Distribution

classic Cover to their solicitations?:

Last October I video taped some great costumes at Ashland's Halloween Parade.

These vids are On YouTube with my comics and art and (yes they sell!!) Fanzines.

(Under urmzogna!) MANY OF THESE ZINES (that sold for me beginning of Feb.)

I PROBABLY ALSO HAVE ON PINTEREST AND AT MY GRAPHIC ILLUSION FACEBOOK PAGE..

Lots of action and fun on Star Trek themes on Facebook. Also on my groups like

Wally Wood, Steve Ditko, Frank Frazetta, Williamson and others. Fun to play.

Chit Chat: Rekindled some communication with many

people from my past including LASFS and Harlan Ellison's group and video on Facebook.

Cannabis is being legalized all over.

We all need to elect someone who represents us. Perhaps a Independent or what do you say?

I'm going to take the bus one time for the first time in almost 30 years for fun on purpose.

I miss the art galleries where I use to live in L.A. and Seattle. I also miss a bigger variety of films. And restaurants.

Though I finally found a good local pizza. (You have to ask me).

And I miss the beach.

Bought some supplies at the local comic store.

And have "dividers" or cardboard for mailing for sale at .20 cents each.

More soon. And how are you.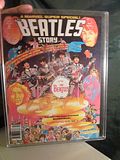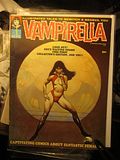 9-03-13
But I worked hard taking a few thousand photos and some really good videos ((Some of the videos of costumes:

http://www.youtube.com/playlist?feature=addto&list=PLiwO4W3NrY1L42pvLhi8x1Hhau_5IqM1X.

Will upload some here in a few minutes. Ebay helped me get there. Thanks Ebay. I stayed at an expensive

Hotel but it wasn't that fun there since I took an old friend (or rather let him stay with me). Won't mention names.

My trip there and back going to Encinitas, Pacific Palisades and Big Sur, Carpenteria and Morro Bay always makes me happy.

I offset the trip with around $800--$1000 in items where I'll eventually get some of my money back. Gas is too high. So are hotels.

My "friend" got hasselled being in costume in front of it.

I think I am going to phase out skype at least in giving them more money which means you will have to call me and can do so only

if you also have skype. So contract me via my cell phone. I prefer email so I can give good attention. Of course I buy and sell comics.

Briefly saw one of my children and 3 of my grandkids while down there and Jeff and Ruthe were the highlight too.

You ain't Batman. Just put some videos of my batman comics at youtube under my name urmzogna:

https://www.facebook.com/pages/Comic-Books-Original-Comic-Art-Graphic-Illusion-graphic-illusioncom/61237076870?ref=hl

Please like and join my extra comics and comic art related facebook page and tell others about it. Anyone can join. Shows what I am up to.

More later.
---
I have found many new places to acquire comics.

I have a ticket to San Diego Comic Con and will probably attend. I have many youtube videos I made and uploaded to:

funster13, zero0aeo, and urmzogna (the name is a homage to 1960's and 1950's Atlas comics pre-Marvel). If you want to meet before or after S.D. Comic-Con to buy my art I can bring it with me. Have cash ready or pre-pay me via Paypal. I can hand the art to you right there. I can meet for comics and art sales at any time. Let's skype. Or Email me now. Let's do lunch. And why wait.

But since my last "blog" (sort of wallowing in self indulgence) I have posted tons of images at comiczar at photobucket and they have been making unwanted and unneeded changes which for some reason affecting the viewing of my website images via firefox. But they seem to be ok via Chrome and Safari browsers. Unrelated: the new updated internet explorer browser does seem improved.

If you see a problem (if any images are missing on your browser) would appreciate you pointing it out to me. Photobucket is trying hard but several features I use are gone and I find it impossible to navigate at all.

Hopefully the good features are coming back (like being able to check a box for 100 items and have a thumbnail appear instantly for all 100 items at once with the code ready to go (cut and paste)). One is spoiled. I have ftp so I can do it all myself if I have to as I always have. I am a little rusty. Free features seem to vanish from Photobucket and Youtube.

I never stopped selling on ebay as graphic-illusion. I just don't have a store there at the moment. As graphic-illusion. But I have 60 of my best items listed as of 3-03-13.

Many of my facebook friends from forty years ago (off facebook at the time) are reconnecting and communicating. .

Just sold the Beatles Butcher Block Beatles Album on Ebay. Original.

I do tend to fall in love with my stock. I do wish people were smart enough to figure out they can just buy directly from me.

At you tube I say over and over email me from my description. http://graphic-illusion.com It is best to pick things at these sites you want and then email me your desire.

When I list something it is brought to the surface for a time. If I have uploaded it somewhere (like an auction or buy it now site) I can find it fastest....

(but I do put the same title in a box of like comics. I have 3/4th's of my stock in labeled boxes and can find stuff so please always ask).

Constantly sorting and finding tons of cool comics and magazines I have never listed before.

Quite amazing how high some comics are now in Overstreet. And also how low some comics prices are. Perhaps that would make a good article.

If 100 people ask me to I'll research it for you! Might take a year. :)

Goodbye to Wizard (they have been gone awhile already) and CBG the Comic Buyer's Guide (is vanishing soon I think; too bad someone couldn't keep them online somehow).

A box of JLA is in front of me right now and so are Dark Horse comic (Aliens, Predator, Terminator --many different related titles).

(Good time for requests is now!!) My original comic art is out now as well as a pile of Action Superman comics --1st series.

I accept Paypal and checks and money orders. And deals in person are ok. As is cash (but not through the mail).

One of my 5 grandchildren talked to me on the phone that was astoundingly wonderful for me. Made me very happy.

And my son emailed me a couple times. Awesomeness unbounded.

I went dancing at a friends' birthday party and no pain the next day. My cat gives me tons of joy.

I hope products and government stop killing off people. I do read spiritual material from my path daily (sometimes as little as a paragraph).

The sun is out and I already went swimming, shopping and meditated today.

Since last I blogged I gave up my TV service saving me $80 a month. But now I have to watch stuff (on CBS)

on my computer and wait one extra day to do so but it isn't that bad. Why there is the same commercial more than once in an hour is beyond me.

I suppose repetition dulls the brain. I never buy what I see advertised. Nor do I buy the endless bs political propaganda.

Still we live in a world of harmony through conflict or the sound of the Soul in form.

Next time I get a chance the Ditko letter to Gluckson will appear here: (not yet, I have to photograph it). Then type it up.

He finally showed it to me a year ago. Exonerating the cover issue entirely.

Seen any good films lately?

---

4-27-13

Lot's of new people at my facebook biz page. Cool.

Here is the address please join and like. And buy. :)

https://www.facebook.com/pages/Comic-Books-Original-Comic-Art-Graphic-Illusion-graphic-illusioncom/61237076870?ref=hl#

Nothing has sold so far on Okanjo, Webstore or Unisquare. Nice to list sort of free.

Of course my time is of value, literally. Sold a page of art from on Ebay.

Made a bunch of web pages and posted them on one of my facebook pages.

Now that I am officially retired I might look for a part time job.

Offered all my comic art to a rich person. We will see what happens.

Updating some of my webpages: Star Trek, Iron Man / Invincible. More soon.
--Rob Gustaveson
Teacher of comics, meditation, all things esoteric; Journalist, videographer.
Everything here down are previous editions of my endless Eon blog.
---

Videos of my comics and art, records & stuff are here:

http://www.youtube.com/urmzogna

(paragraph omitted).

My Website: (I sell comics and art)

http://graphic-illusion.com (My main website; see all 100 pages (links) of comics & art by title). Plus over 200 videos. I only give a few hours attention a couple times a year to a few pages. But deals are always possible.

comic-fanzines updated

Newest Article (work in progress).

http://graphic-illusion.com/GroupTherapy4SuperHeroes.htm ©gustaveson

My Facebook page please like and join:

https://www.facebook.com/pages/Comic-Books-Original-Comic-Art-Graphic-Illusion-graphic-illusioncom/61237076870

Images:

Stuff for sale inquire r.gustaveson@comcast.net Comics and Art for sale and related all time periods and I buy.

comiczar/image/ Images of Image titles listed by me last month on Ebay that did not sell. See my other photobucket pages of 1000's of images at comiczar. For sale still. I coined (actually Bruce Pelz coined it of me) the term comiczar. Others have used it. I haven't except for images. (And now in some blogs). My images are at photobucket under comiczar and graphic-illusion.

About me: http://members.ebay.com/ws/eBayISAPI.dll?ViewUserPage&userid=graphic-illusion (on Ebay). BUY FROM ME. Thanks. I accept Paypal and checks and money orders.

***
Rob Gustaveson POB 1261, Phoenix, OR 97535 253-632-3175 541-359-3674
"My agenda is Truth. And I can handle it."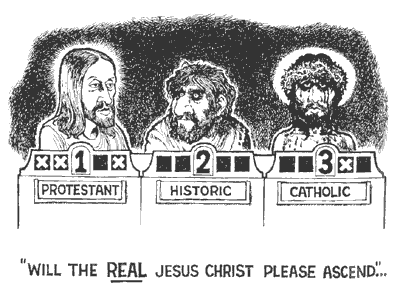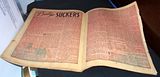 ***
PMC Grading Service is Paper Mountain Comics Grading Service.
So far all grading is (has been) free without slab. Use Overstreet and Owl card.
Cool positive article (mostly accurate):

http://comicattack.net/2010/04/is17graphicillusions

And clarity is coming here (unplanned and spontaneously):
I am on facebook and twitter.
Eon #2 © Copyright Rob Gustaveson 1967/1968

Tim Kirk wrap around Cover. All rights reserved.

Note that the Back Cover (by Ditko) of Eon #2 -- on far left says: The Magazine of Graphic Illusions!

Therefore Beyond Infinity #1 (1965) is actually Graphic Illusions #1. Just above is Graphic Illusion (Eon) #2.

And Graphic Illusions #4 (1971) would be the very most accurate and is in reality: Graphic Illusions' Summer 1971 edition. Or #1. lol.

Beyond Infinity #1.

Eon 2 and Eon 3 were included for free in Capa Alpha distribution in the 1970's long after being published. also. Note: I object to Roc Aloo in Eon #3 due to it's nature and also the subject matter of the front cover for I regard women as equals (on pedestals actually which they do not like). I wish I had not printed the ads or Barger strip in Eon 2. Back Cover of Beyond Infinity #1 by me still represents my view on things in this world. But my story in Eon #2 is not timely nor am I for it. (Only because I like certain art and I was not true to myself printing art I wasn't personally into.)

There was a sort of ego desperation to publish and be part of my crowd. We used our own money to publish back then and was probably my karmic completion of a past life. To be frank one loved comics, art & SF back then. Still do and lots more.

I do not think most things are black and white but I understand we usually live in duality in this world. My path is of Zen, Church of All Religions, and particularly of Spirit and Spirituality lived.

I do not authorize any printings of these fanzines I printed or the contents of them except by me (for any reason) if I so choose and I do not at this time intend to do it. I retain all copyrights. If someone wants to print something or wants free art all they have to do is ask. Then I will consider it.

(Art by Gustaveson of ©Krishna (left)

Flash Gordon ala Alex Raymond on right (painted in a van while raining) from Graphic Illusion 2001 ©2010 Rob Gustaveson all rights reserved).

In 2001 I put out Graphic Illusion (no s) as a one shot (so far) (just 10 or so special unique copies with free material were released). I called it the 30th anniversary issue. The intent was to bring my fannish activities to the present and a conclusion of the chaos that I think was somehow thrust upon me due to my young age back when entering fandom. I was side swiped by SF fandom, environment, associates and the world stage. To balance then in service to others while clarifying the truth is why I have a blog. And to try to influence others in a positive way. Comic fandom was my center at first. Then Alan Watts. Then as a youth caring about women took over. Now that I am older I can return to realms of mind. And service.

"Matter is frozen consciousness of God." --Yogananda.

I have given too much attention to fanzines. I seek to move beyond them. Yet I am an artist and Journalist and Philosopher so I think during this lifetime I shall not be far from comics, art, fanzines. Just that there is more.

There are many egos on Earth and some get wounded (unintended). Plus memory by me and others is not perfect with the passage of time.

Enjoy life as best you can in the eternal now and forgive those around you for this frees up your energy. God alone is the only reality. People making up stuff about you is painful and inaccurate and the Truth Will Come out. The more Light you bring out the more you get to deal with other darkness in yourself and others. Ultimately I surrender it all to God. (The God who has no opposite). Some have materialistic agendas. Forgive them too.

Video is my main current interest. Also Law and Healing.

I have been maligned online and that appeared in a book and also online (two different people I think) with 99% false statements. Actually 100% false statements since they confused me with another person totally! Making up something out of nothing literally. It may be resolved now. Retraction still needed and letter of apology.
Updated Feb. 2011, May 2011, Feb. 2012, March 2013
Steve Fabian Front Cover; Steve Ditko Back Cover.

Graphic Illusions Summer 1971

©Copyright 1971, 2010 Gustaveson All rights preserved.

Front Cover by George Barr

Eon #3 1969 STEVE DITKO Back Cover (just above right)

Eon #3, Graphic Illusion, Graphic Illusions are Copyright ©1969, 2011 Rob Gustaveson and

Mr. A Copyright ©1969, 2011 Steve Ditko all rights reserved.

Thanks to all the Artists who generously shared their cool art.

"Spirit Is Truth"

"Thou Art That"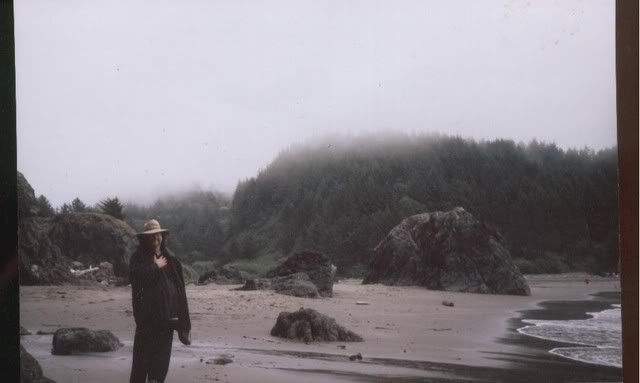 Future turns from fear to Love
I do not fear 2012 anymore since I have knowledge that we are moving to a higher age.

I've only read a few paragraphs of the Holy Science by Swami Sri Yukteswar and some aspect of me feels better. :)

Yes I agree every 100 years we do not exist in this form.

I do ask you to join me in resisting the making and viewing of disaster films.

Let's envision paradisiacal cities of golden light (as I saw in a dream one night of pure consciousness and deep silence).
The Soul and Mind are the healer:
And how about no symptoms or side effects listed on TV.
Author:

(Old articles and stories I wrote (some are on ezine* and widely distributed for free):
My article on comics and much more exists on the front page of the

Burbank Daily Leader 1985 in full color (for the first time that color was on the cover of that newspaper).
Gerry Conway Interview in Comics Journal

(For which I was paid years later)

Did an Roy Thomas Interview;

don't know if it got reprinted;

(100's of Apa-L Zines and tons of stuff I forgot about).

Article about the

Comic Book Industry pre 1996 by Rob Gustaveson

(They made a film about it recently (some of those years) which is partly accurate). Beware revisionist history.

1. The-Whole-Marvelous-Super-Ultra-Cosmic-Magical-Comic-Book-Universe

ezine version.

Original Version:

2. comic_books (Some images below of Stan Lee and Kirby were in this original version).

A. Dr.-Strange---Marvel-Comics-Great-Mystical-Occult-Champion-

(And-More-About-Strange-Tales-Comics ezine version

brief article by Gustaveson

B. Original version:

http://www.graphic-illusion.com/strange-tales-comics-4sale.htm very 1st version

C. dr.strange.article.htm non ezine version.

graphic-zine (quotes I love and have chosen to share part 1) click link
MY YOU TUBE VIDEOS are at:

See my videos urmzogna (comics), robgustaveson (for art by me), funster13 & zero0aeo.

My sites: (Leads to 100 sites I created):
MARVEL DC ORIGINAL COMIC ART Fanzines EC Comics Golden Age Comics
Oct. 2011
http://graphic-illusion.com/rob_gustaveson.htm video feature page*

Please note many people around the globe sort of try to take over one's videos and embed them. They are not me. I am not them. They are unto themselves.*

2012

---

People often do not read below these lines. You can do it.

This is the older blog; Getting rid of some domain names.

Welcome to Rob Gustaveson's

©

The Magazine of Graphic Illusion #20

An Internet Comics Art Fanzine / Magazine & Catalogue

Featuring articles and art by Robert Gustaveson & others.

sf : article / letter from the past

A relatively unused illustration I paid Steve Fabian for many years ago (partial).

And once again I say thank you, dear Steve Fabian, from the bottom of my heart for your great work not only for my zine but for all the joy one has had viewing it in many forms and vehicles from books to magazines to fanzines over time.

***

In 1973 my Father passed away, Alan Watts died, Bruce Lee died, my Daughter was born and I graduated from college. My excuse for not publishing Graphic Illusions #2 was I felt I had to get a real job and pay to raise my daughter. But in 1976 (also) using the est training as my excuse: I quit full time Journeyman Clerk and night (graveyard) Manager (just a guy who ordered and stocked grocery and rang sales and was a member of the Retail Clerks Union) and left to work for ACBC when the owners (at least one of them) moved to my Valley where I grew up. There I ordered & sold new comics moving closer to what interested me.

In 1978 I started a New Age book and comic shop in Venice. And it took me until 1986 to open my real comic store. See all the videos on youtube. And now I am 60 years old.

***

An Article I wrote on Ezine:

Dr. Strange was always a good guy Mystical Super Hero type but Dr. Stephen Strange wasn't.

Coming from Atlas Comics (Pre-Marvel -- post Timely) of the 1950's -- the fantasy series by Ditko and Kirby appealed greatly to most of my friends and acquaintances (in my Comic / SF circles) growing up. The natural evolution of this form -- Strange Tales the fantasy comic series-- became Strange Tales the Super Hero series.

Once Thing and Human Torch took over it wasn't long until Dr. Strange became a wondrous back up event. (For me the main course).

But Stan Lee originally called Dr. Strange master of black magic. Unfortunately black magic is evil (consequences of those who practice it are intensely severe ((the evil they do comes back to them at least 3 times -- they can hide but not forever))). Luckily Stan changed Dr. Stephen Strange's nomenclature to The Master of the Mystic Arts.

Stephen Strange was a greedy surgeon who lost his ability to operate on patients after a tragic car accident. He then sought help from the Ancient One living in the Himalayan mountains. Finally he becomes a metaphysical metaphysician.

Dr. Strange's practice of the occult* (it means hidden knowledge*) lead him on many wonderful fun adventures.

Without the inspiration of Steve Ditko and Gene Colan and others Strange would not have been as great as he was and is. Truly a marvelous creation.

The short TV series did not do him justice. (But was better than nothing -- and at some levels it captured a small percentage of the feel of some of the early Dr. Strange comics.

Still if I had a desire it would be to create a Dr. Strange film and bring him to life in a combo of animation, special effects and as an actual live action movie).

Dr. Strange discovered God in Eternity and merged with him (Later the character, Eternity, was cheapened, I feel).

Dr. Strange only practiced White Magic (that's a guess and projection I am sure) during the 1960's. In the 1990's he practiced techno magic (whatever that is).

The Master of Mystic Arts is a great character. Be sure to start with Ditko's version for full appreciation of this astounding character.

Marvel comic artist Marie Severin says the Kabala (Cabala --Jewish Mystical System) was a source of material for certain issues of Dr. Strange that she worked on.

But what did Stan Lee, Steve Ditko & Gene Colan tap into? What made Marvel & Dr. Strange so great?

Dr. Strange meditates and sits in a lotus position. (See: Dr. Strange 3rd series #49 the cover and many other issues within and without.

Dr. Strange and rock stars often hold their hands in the gesture of the anti-evil eye. In sign language it means: "Love." Probably depends on which hand one holds up.

So if you need advice on where to begin reading or collecting send me an email. I recommend starting with Strange Tales #110 -- 146 (most of) which contain Steve Ditko's Dr. Strange!

***

©Copyright 1978, 2010, 2011 Gustaveson

Beyond Fantasy and SF:

Note: A Guru is a darkness dispeller...(If your Spiritual leader does not dispel darkness then he or she is not a spiritual leader.)

One must be wary of glorification in the little self (ego -- aka persona).

Harvey Kurtzman was a Yogi (I think). Yoga means Union.

There are many forms of Yoga and Meditation.

Meditation means God Contact in Stillness Deep with focus upon the Divine One (aka) "I die daily."

There is a Psychic and Mystical side to unusual performances in sports.

Then of course there is the idea and then there is the practice of it. Some things cannot be attained via intellectualizing about it.

They must be experienced first hand. To emulate the teachings of the great masters is superior to preaching about it, obviously.

In this world of maya (illusion) where we live -- this then is the battle. Do you choose ego (and the slavery that comes with it) or

Spiritualized Soul (that which you really are).

Truth Will Set You Free. Spirit is Truth (naught else is).

This article © Copyright 2002, 2006 -- Robert Gustaveson all rights reserved.

1-13-2002, 12-2002, 10-2003, 10-2006, June 27,2009, 10-09, 2-13-11

***

My everchanging endless rambling blog:

His Story

Some of the early comic fanzines I published were Beyond Infinity #1 (circa 1965), Eon #2 (see the back cover where it says

magazine of Graphic Illusions) and Eon #3 (sporting a back cover Ditko gave me similar to the one Keith Tucker may have

forwarded to me for Graphic Illusions (1) (1971) and Graphic Illusion (note no "s" with art and articles by me) (2001) &

all precede (amongst others) this esoteric comic art philosophical offering). http://graphic-illusion.com/comic-fanzines.htm

I love to buy, own and sell Original Comic book Art. http://www.graphic-illusion.com/comicart4sale.htm

EC comic fans are familiar with this alien sprawl from their SF comics: Spa Fon, Squa Tront, Qua Brot.

Carl Sagan though, says there are (probably over) 100 million inhabited planets.

Don't feel small we are all born smack dab in the middle of everything.

(An EC infinity comics panel)

Still there is a lot of stuff going on we do not know about... some of which can be found by tuning into Michael Moore, Amy Goodman, Bill Moyers (don't tell me he has left the airways) and yes even YouTube.

I watch Oberman (oh no now he has left the airways too) and Maddow and Ed as a balance to the fake news...that is corporate evil news (the majority of it) -- the monopoly of fear mongering and right wing agenda. Be wary but not fearful. Be as gentle as a dove but as wise as a serpent.

Fake News like Jon Stewart and Steven Colbert is not what I am talking about ( I LOVED THEM). I am talking about all corporate news. You will not get facts, news or a semblance of truth if your info comes from Corporately owned UPI or AP wire services.

I believe in free speech and an ending of wrong behavior by my Government to start. I don't expect it at the moment but I intend it. P.S. I am not mad at Obama just all the people around him who reduce the President to participate in the killing of people/leaders in other Countries.

Power wants to retain power. To them the rest of us just don't matter.

Fear not for all is illusion. The dream is not over and we (collectively, the human race) are at the beginning of a much greater future with greater awareness and compassion. So don't let the fake media and corporate governance get you down. Become the media and you are the government. Fight on.

Positive incantation of famous comic creator's from Wizard's -- a Bakshi film: Frazetta, Krenkel, Morrow, and then perhaps, we ought to add famed and fabled names such as Gil Kane, Wally Wood, Al Williamson, Jack Kirby, Steve Ditko, Stan Lee, Alan Moore, Barry Windsor Smith, Kaluta, Wrightson, Jeff Jones and others.

Future turns from fear to Love

I do not fear 2012 anymore since I have knowledge that we are moving to a higher age. I've only read a few paragraphs of the Holy Science by Swami Sri Yukteswar and some aspect of me feels better. :) Yes I agree every 100 years we do not exist in this form.

I do ask you to join me in resisting the making and viewing of disaster films. Let's envision paradisiacal cities of golden light (as I saw in a dream one night of pure consciousness and deep silence).

The Soul and Mind are the healer:

And how about no symptoms or side effects listed on TV.

In 1978 I owned a New Age Book & Comic Shop called Beyond Illusion (featuring New Age Books and Comics located in Venice, CA).

I think I frequented the Bodhi Tree Bookstore more than any other store aside from as a kid all book and comic stores in Hollywood, CA. and elsewhere. I hear the owners are retiring and this makes me sad since I prefer Vishnu the aspect of Krishna which is the preserver.

A comic store opened at the end of my block when I was about 20 years old but I had already been collecting from age 8 or 11 or something. At a liquor store nearby I bought Spider-man #1 at a discount! Yep got it for a dime marked down from .12 cents! It is now worth between $1000 and $50,000 allegedly. The one I own is not the original one and is only in $2200-$4400 range in value as of this moment based on grade and demand.

After about 47 years living in Southern California I finally moved to Seattle and Oregon about 13 years ago.

I have a BA in Journalism and a minor in art.

I believe food can be your medicine.

My old comic store was located next door to LASFS for exactly 10 years (inquire for details -- the oldest SF (Science Fiction/Fantasy) club in the world.

I have been online since around 1996 until present. I surf the web and am on Facebook and Twitter (though I do not know why I am on twitter. But I discovered Twitter reports your every sentence on Google -- of course once I say it may no longer be true as far as what Twitter, Facebook, Youtube, Ebay or any "organization" may do). My first computer was a Mac. I've gone through at least 4-5 PC's and now I again own a Mac mostly for video editing.

I love Nature, God, being.

I make a lot of web pages. Usually for free. Usually for me. I taught others how to do it for free as well who allegedly make their living doing it.

Please visit my website is http://graphic-illusion.com. With 100's of web pages and links and videos that I have made to offer comics and art and more. I buy.

The other side of me is at: http://www.graphic-illusion.com/graphic-illusion-4.htm.

Change is the constant of the universe and we all resist it. Fear is of ego and Love and fearlessness is of thy Soul. Reincarnation is real and one needs to learn and live via compassion. Remember those who preach it are seldomly actually doing it. (Very Lao Tsu-istic eh?)

All I think about is God and what I get to experience sometimes is bliss and ecstasy. Or when in a funk all I (and perhaps you) think about is sex, money, mortality and immortality, power (personal or otherwise). You know the cornerstones of themes in potentially great writing. Or a life.

I love film, books. youtube. (See my videos urmzogna (just comics - just some), robgustaveson (for my art), funster13, zero0aeo and perhaps a couple others).

I sign a lot of online petitions.

Who chooses who we vote for?

Entire contents is © April 2010 copyright Rob Gustaveson May 2011

Owning the comic store Ninth Nebula from 1986 to 1996 was a way to make a living selling what I loved: Comics and Comic Art and New Age books and Magazines. I sell other collectibles too.

Nutrition

I preach the drinking of kale and apple blended / juiced but rarely actually do it myself. I feel really good when I do so. ORGANIC. I gave up Coca Cola and do Coconut juice instead.

Spirituality

I belong to the Church of all Religions. Spiritual paths that love God and emulate the great masters I endorse. It does bother me when religious organizations manufacture fake news shows. If someone knows Christ and lives it that is good. But to use ones religion as a battering ram seems wrong to me. Many people who say they know God do not.

All that matters is you make an effort to know God. To find true Spiritual people to hang out with could help you to be more Spiritual. But if you are interested in this line of thought please email me. I regard Krishna and Buddha and Christ with great respect and love and admiration.

I know Meditation is a major answer for those who learn how and practice it. There are many forms. Meditating selflessly for humanity and all the kingdoms of nature is job one.

By contrast I think the worshipping of banks and the stock market is really the exact opposite of true wealth (inner and outer). Friends are a wealth. Fun, life, Love, exploration, materials, art, travel are real wealth. Experience is a wealth but we need to be wary of ALL crystallized dogmatic forms. I love Jiddu Krishnamurte for instance. Live neither in the past or future.

So anyway that is probably more about me than you want to know. Think of this as an online zine. A Fanzine. Almost every sentence here could be an expanded story or a long paragraph to a book.

You could say I am retired but I list stuff on ebay. I also buy.

Man, I remember the days of zip-a-tone and rub on lettering when trying to do graphic projects. The modern age is spoiled in the realm of the technical. I hope our psyche's catch up. But I love it and embrace it.

Yes I love and watch the Simpson's on occasion. Raised in front of a TV practically from birth. I am a channel surfer. I see most films I want to see when they come out.

Avatar should have won a ton more awards.

I like it when Actor's and others in the film industry take positions in my world that affects me & people I know & all of humanity and the kingdoms of nature even if at the Academy Awards occasionally. There are so many greedy special interest groups I cannot believe it. Avatar deserved more.

Never believe reviews. Remember that buzz words lower consciousness. So find out for yourself what is true and then you will know something.

Alex Raymond 1940's Flash Gordon (Shrink-wrapped Newspaper Strip for sale) $100

We need to stop all offshore oil drilling forever. Yes we need gas but we need alternative technologies more. And sooner. Seems like it is happening.

The American People know this is the right thing to do.

I suggest one "punishment" for BP be they have to get rid of those giant plastic islands of debris in our ocean by hauling them to an impoverished Country that could profit by disposing of the plastic in a recycling organic manner.

Have NASA be involved in solving future problems and start now -- the Oceans haven't been fully explored have they? Give the oceans a one year break from fishing to catch up. (Except a person with a single rod and reel).

Microbes not dispersants. Costner's Scientist Brother's machine is being embraced at least. Alternative technologies now. Pray with MariAnne Williamson and others. Thank God for alternative technologies. Fossil fuels are killing us all at many levels. Land, sea and air.

Never believe polls, never embrace black box voting booths. Don't just accept what corporately owned and controlled America and it's media say.

Government needs to protect us from big business not be in bed with them. But you knew that unless your paycheck comes from the military industrial complex or you are in politics just for the money (as most of the Red States are).

A lot of the reframing of what is needed is not at all what I am thinking, talking and acting about. The Tea Party (backed most like by people who are super wealthy or from huge corporations who try to own and control everything for selfish profit and gain) does not reflect the majority of white people or any culture in America. It is a false party created by the type of people and politicians who have an agenda far from what the majority wants. It comes from the top 1-3% that own 97% of everything here. And much elsewhere. Why does our Government including the corrupted Supreme Court allow it. Status quo is no longer the goal. Balancing by moment is. What do you want. What do we need.

This means the Earth and it's atmosphere with which we are interconnected and related must be treated like a loving friend not an enemy to be exploited.

Everyone upon the Earth is you! (Literally!) The hypocrisy, lemming, coat hanger party is one of evil for it is Separative and spreads fear and darkness. Ban it; shun it now.

Whoever spends the least or is the most qualified...and not on the take is who we need to vote for and get them into office to serve all American's and then everyone else. This did not happen during this last mid-term election where the Republican's outspent the Democrats 7 to 1. At least we retain the Senate. At the same time Obama (as of 2-01-11) is surrounded by war mongers and worst (from both sides). And shouldn't there be many sides? Many parties. I support Green, Kucinich (now I plan to vote for Bernie Sanders for President 6/2015), Mary Anne Williamson.

Corporate take-over of America and other Countries must end immediately. Let the people rule. (Themselves. And their bodies and their mind).

Be prepared to create the people's internet. You create it with others. No monopolies in charge anymore. Fake media and propaganda by the rich behind the scenes must end.

Side-note: Welcome to the 8th, 9th, 10th, 11th, 12th & 13th Nebula's. I love Hubble. Images of Nebulae is a true joy. :)

Rob Gustaveson P.O. Box 1261 Phoenix, OR 97535

541-359-3674

Author:

(Old articles and stories I wrote (some are on ezine* and widely distributed for free):

My article on comics and much more exists on the front page of the Burbank Daily Leader 1985 in full color for the first time.

Gerry Conway Interview in Comics Journal

(For which I was paid years later)

Did an Roy Thomas Interview;

don't know if it got reprinted;

(100's of Apa-L Zines and tons of stuff I forgot about).

Article about the

Comic Book Industry pre 1996 by Rob Gustaveson

(They made a film about it recently (some of those years) which is partly accurate). Beware revisionist history.

1. The-Whole-Marvelous-Super-Ultra-Cosmic-Magical-Comic-Book-Universe

ezine version.

Original Version:

2. comic_books (Some images below of Stan Lee and Kirby were in this original version).

A. Dr.-Strange---Marvel-Comics-Great-Mystical-Occult-Champion-

(And-More-About-Strange-Tales-Comics ezine version

brief article by Gustaveson

B. Original versions:

http://www.graphic-illusion.com/strange-tales-comics-4sale.htm very 1st version

C. dr.strange.article.htm non ezine version.

My potential business:

http://graphic-illusion.com buy and sell comic books comic art and books

old_and_rare_comics Newest Web Page Home Page

Videographer and youtuber as:

Seller on Ebay for over 17 years... (and of course my own site is http://graphic-illusion.com )

graphic-illusion See about me

http://graphic-illusion.com/comic-fanzines.htm updated

Note: I have over 450 listings on Ebay at the moment under graphic-illusion with original and

reprint EC's and Original Comic art plus all your favorite characters in high grade. Make an offer.

With another 10,000 items ready to upload. And 50,000+ comics I wish I had time to upload.

Remember you can always buy directly from me as well. As http://graphic-illusion.com

Just look over the site and tell me what you want and I'll give you a fast fair price.

***

dreamer, philosopher

politically and spiritually active.

Friend of the animal kingdom.

Original art by

-- Rob Gustaveson

water color

Meditation Bench

©Gustaveson

Art by Gustaveson ©; An Astral face.

Painting, Acrylic

Art by Rob Gustaveson ©

Three Bodies

Body Emotion Mind

gustaveson©

(Pencil on wood) NFS

water color

Pond over Ocean

by Gustaveson All Originals.

©gustaveson

Jack Kirby

I threw autograph parties with many pros at my store and mini comic con and for a company I managed off and on from 1976 until around 1986. In 1978 I owned a New Age book and comic store in Venice California..

Shall I make a video of the events I threw?

Stan Lee

Video's of last 2009 San Diego Comic Con have been uploaded. Some good steam-punk people in lines!)

See below for 2010 video of some people and their costumes at SD Comic Con International. At Urmzogna there are 4 quick steadily improving video segments of the Aragones & Evanier panel with my new cheap camera and no tripod.

If you want to invest in me I'll invest in you!

Contact me today. r.gustaveson@comcast.net

http://www.graphic-illusion.com/graphiczine13.htm

Favorite Quotes and more.

click images

Today's thoughts:

I do request we get a more liberal Supreme Court, more Independents left of center in office; no offshore oil drilling ever again; end to fossil fuel in our lifetime being used; no nuclear proliferation of weapons or plants and scaling back to zero in all Countries;

Let Nasa explore our seas; I think monorails ... and small electric cars connected to monorails and using a computer to plot the best course and automatically take you there (Europe has better transportation than we do -- this must change. Monorails now in the US for long distances; Europe also gets advances in Technology before we do. That seems wrong).

Remember how the freeways in L.A. were originally created for monorails as envisioned by Disney -- make that happen President Obama. Kennedy got us to the moon can you work on free transport for all?

People above profit; no drones or black ops (they can be used against us and are immoral and unconstitutional or should be; no voting machines (so we can have non manipulated elections by scammers; create on our own the peoples free internet -- free and fast for all; end war though we live in a Universe of Harmony Through Conflict -- if bringing Heaven to Earth means anything stop making and exporting weapons to all sides; real reform which will not come from Republicans. Enough for all. Plenty.

Time for single payer not for profit health care.

Giving people careers is more important than bailing out insurance companies (that should not even exist); Banks should pay 8% interest and never charge more than 8% on credit cards.

So at the moment it can be of by and for the people. With Republican'ts it will never be that way. It's always "Our Way Is The Only Way." Republican's don't get it: Might does not make right." The foxes at the top calling the shots for the hens at the bottom is insane.

Money doesn't have to be the motivating force in Earthy life. Why are there religious organizations masquerading as news shows (CBN)? I hope they get no tax breaks. Propaganda off the airways now from all sources..

Preserve Social Security and lower the retirement age to 55 (always a choice and option for all as to when to retire).

Create reward systems. Transcend punitive systems. I hope to return to a plant based diet like former President Clinton. Label food. Say no to Growth Hormones now and always.

If you have to own a gun in a City I think it should only be allowed in your own home if you are mentally sane and have it locked up if you have kids in a safe.. And no AK47's by anyone in the US or worse.

Heard today some shmuck shot a Democratic Congresswoman in the head in Arizona...we can now see more of the evil that comes from Republican "leader's" decades long hate spew. Twenty people were shot and six of them died.

I renew my vow to be responsive rather than reactive. Causative with compassion for all is the goal. Pray for healing for the Congresswoman and the others and their families.

One hopes that civil liberties and freedom's are preserved and enhanced over time.

When a Republican speaks they do not speak for me or the vast majority of American's or God. They speak for themselves and the giant corporations they are beholden to. Go after those who created or caused or bankrolled or tried to cover up or initiated 911 within the Bush Corporate Government such as Rove and Cheney and all the others. The Truth has come out.

I am for Obama's health care legislation. I am not for the insurance aspect. But change that mandatory clause (and make all insurance illegal if it is required including auto insurance -- get rid of insurance companies) and I am fine with it.

Not one Republican represents anyone but corporations that enslave us. They accomplish nothing for the American people and got us into the financial mess we are still in. Bush-corps caused it and everyone knows it. Revisionist history is of no value and is not believed. Say no to the party of no. In the meantime whip inflation at the pump and grocery stores now. Job one for fairness for all.

Big Government is a sham and is not the "problem." That which owns Government is the problem. That which controls it. People like Cantor should not be in office.

Communication is important. And accurate communication even more so. Thus I am blogging here to clarify certain thoughts feeling and actions by me and others. Make a copy of each page to see the changes. (More later).

***

This page will seem to look the same but all words are fluid and will come and go each week.

See these videos I made:

http://www.youtube.com/watch?v=pYEoi2tTiO4 Golden Age Silver Age Modern Comics and Frazetta Art

http://www.youtube.com/watch?v=WhHRI5ZN2_k Spider-man #1 (Silver Age)

http://www.youtube.com/watch?v=kAZjdXfP6Fw Comic Art just Acquired

FEATURE: SD COMICCON 2010 PHOTOS:

Note I just discovered even more falsehoods about me (not that anyone cares).

Ask me for the facts and Truth I now have links.

remember repetition and competition dull the brain

MARVEL DC ORIGINAL COMIC ART Old_and_Rare_Comics **

** newest

Cool positive article (mostly accurate):

http://comicattack.net/2010/04/is17graphicillusions

And clarity is coming here (unplanned and spontaneously):

I am on facebook and twitter.

Eon #2 © Copyright Rob Gustaveson 1967/1968

Tim Kirk wrap around Cover. All rights reserved.

Note that the Back Cover (by Ditko) of Eon #2 -- on far left says: The Magazine of Graphic Illusions!

Therefore Beyond Infinity #1 (1965) is actually Graphic Illusions #1. Just above is Graphic Illusion (Eon) #2.

And Graphic Illusions #4 (1971) would be the very most accurate and is in reality: Graphic Illusions' Summer 1971 edition. Or #1. lol.

Beyond Infinity #1.

Eon 2 and Eon 3 were included for free in Capa Alpha distribution in the 1970's also. Note: I object to Roc Aloo in Eon #3 due to it's nature and also the subject matter of the front cover for I regard women as equals. I wish I had not printed the ads or Barger strip in Eon 2. Back Cover of Beyond Infinity #1 by me still represents my view on things in this world. But my story in Eon #2 is not something I believe any more. (Only because I like certain art and I was not true to myself printing art I wasn't personally into.) There was a sort of ego desperation to publish and be part of my crowd. We used our own money to publish.

I do not think most things are black and white but I understand we usually live in duality in this world. My path is of Zen, Church of All Religions, and particularly of Spirit and Spirituality lived.

I do not authorize any printings of these fanzines I printed or the contents of them except by me (for any reason) if I so choose and I do not at this time intend to do it. I retain all copyrights. If someone wants to print something or wants free art all they have to do is ask. Then I will consider it.

(Art by Gustaveson of ©Krishna (left)

Flash Gordon ala Alex Raymond on right (painted in a van while raining) from Graphic Illusion 2001 ©2010 Rob Gustaveson all rights reserved).

In 2001 I put out Graphic Illusion (no s) as a one shot (so far) (just 10 or so special unique copies with free material were released). I called it the 30th anniversary issue. The intent was to bring my fannish activities to the present and a conclusion of the chaos that I think was somehow thrust upon me due to my young age back when entering fandom. I was side swiped by SF fandom, environment, associates and the world stage. To balance then in service to others while clarifying the truth is why I have a blog. And to try to influence others in a positive way. Comic fandom was my center at first. Then Alan Watts. Then as a youth caring about women took over. Now that I am older I can return to realms of mind. And service.

"Matter is frozen consciousness of God." --Yogananda.

I have given too much attention to fanzines. I seek to move beyond them. Yet I am an artist and Journalist and Philosopher so I think during this lifetime I shall not be far from comics, art, fanzines. Just that there is more.

There are many egos on Earth and some get wounded (unintended). Plus memory by me and others is not perfect with the passage of time.

Enjoy life as best you can in the eternal now and forgive those around you for this frees up your energy. God alone is the only reality. People making up stuff about you is painful and inaccurate and the Truth Will Come out. The more Light you bring out the more you get to deal with other darkness in yourself and others. Ultimately I surrender it all to God. (The God who has no opposite). Some have materialistic agendas. Forgive them too.

Video is my main current interest. Also Law and Healing. (I might be bs'ing).

I have been maligned online and that appeared in a book and also online (two different people I think) with 99% false statements. Making up something out of nothing literally.

Updated Feb. 2011, May 2011

Steve Fabian Front Cover; Steve Ditko Back Cover.

Graphic Illusions Summer 1971

©Copyright 1971, 2010 Gustaveson All rights preserved.

(Front Cover by George Barr)

Eon #3 1969 STEVE DITKO Back Cover (just above right)

Eon #3, Graphic Illusion, Graphic Illusions are Copyright ©1969, 2011 Rob Gustaveson and

Mr. A Copyright ©1969, 2011 Steve Ditko all rights reserved.

Thanks to all the Artists who generously shared their cool art.

***

In Memorium Mike. Farewell gentleman.

---

Jack LaLane passed away yesterday on 1-23-11. He was a good man and he was allied with some great and powerful consciousness leader's of the past. His enthusiasm, aspiration and hard work are certainly an inspiration for millions.

---

In memoriam Jerry West. (We lost Frank Frazetta and Al Williamson last year -- two of the greatest see my regular blog). Jerry was knowledgeable about comic art and I deeply respect the contribution he has made to fandom and our "industry." I try to remind people we are the immortal soul and not the temporary outer form. And farewell, Gene Colan, Tony DeZuniga. More on my original art page.

Joe Kubert and Icon of greatness and fantasy. From Viking Prince and Tor to Sgt. Rock, ENEMY ACE and so much more. He gave me a sketch that I printed in EON #3 back in 1969. His work is much more expansive.

---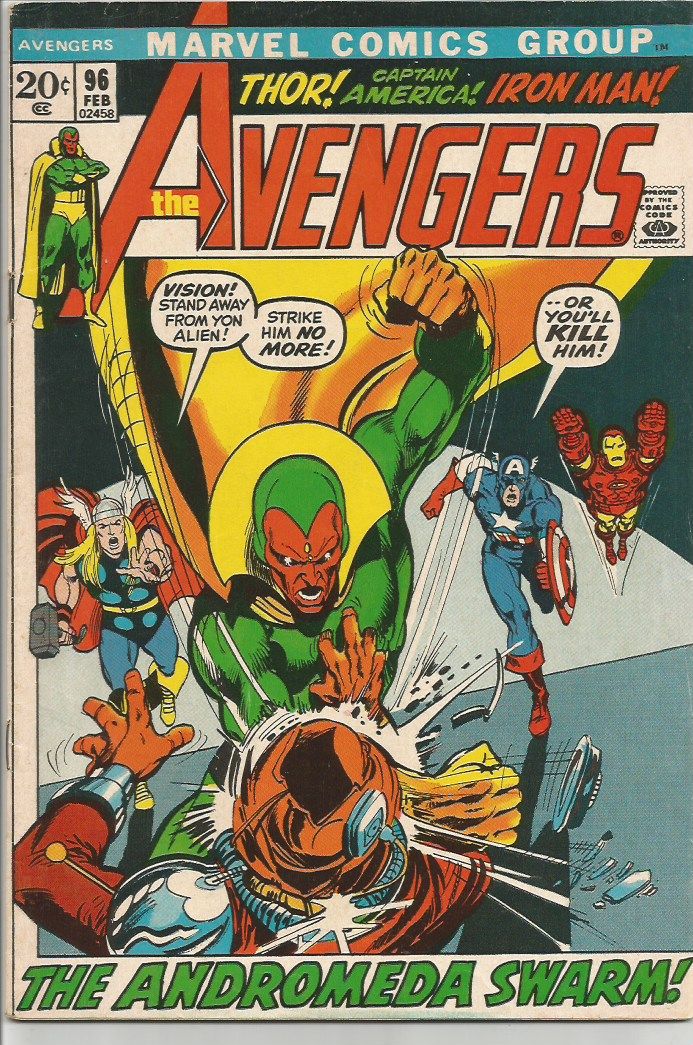 LOVED the AVENGERS FILM

Enjoy the Flash TV series

Lithographs I sell -- Partial of image

See more of my comics on you tube. urmzogna

Recommended reading list: The Aquarian Conspiracy.

This page is dedicated to John, Robert and Ted Kennedy. And all the Kennedy's.

At least the illusion of caring about American's of the so called middle class prevailed.

"Rage Rage against the dying of the Light."

This page ©copyright 2011, 2013, 2015 Robert Gustaveson all rights reserved.

May not print in any form without written permission by me; either online or offline.

Next Page is at (you are probably here now)!

http://graphic-illusion.com/robert-gustaveson.htm

Vote your conscience not what the corporate media

and corporately owned government want you to do.

Al Williamson Art

Wrightson art & all comics & art showing here are for sale from me http://graphic-illusion.com

This valuable old Pulp Has a Joe Kubert comic inside it.

Email me anytime

WARLOCK (the 1st one at Marvel)

Thanks for visiting :)

MY WEBSITE: http://graphic-illusion.com

om peace