COMICS & ART

©™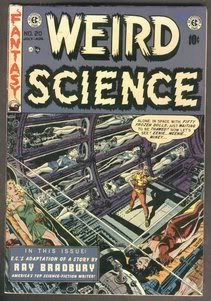 Welcome to Ninth Nebula & Beyond Illusion New Age Books and Comics. Open 1 year in Venice, CA 1978 -- my open to the public complete comic book store (Ninth Nebula) was open for 10 years next door to the oldest Science Fiction Club of all time LASFS-- Ninth Nebula Lives!...now online as:

References, samples & questions answered in relative detail upon request!

Send me an email today: r.gustaveson@comcast.net
Check out one of my links page:
---
This is Ninth Nebula
Welcome
Ninth Nebula Comics
©
---
©
Visit my homepage:
I accept checks and money orders !

And I take credit cards -- Mastercharge & Visa & most credit cards

+ electronic payments via PayPal.
I Buy & Sell Old Comic Books
Thanks for being!
My comic book store, Ninth Nebula, existed for 10 years in

North Hollywood, CA.

In 1997 I left Southern California and have not returned except

to visit family and friends or attend S.D. Comic Con International.

I now live in Oregon. I can meet with you in Seattle, Oregon or

California.

I've done mail order since 1965. And I've been on ebay as

graphic-illusion for 20 years.

My website is https://graphic-illusion.com

I make my own sites. (Not bragging).
---
My PMC grading service...will grade any comic
from 1961--1996 for $5.00! (Free automatically if you buy it from me).
Become an affiliate today. PMC saves you time and money.
I use Overstreet, closed ebay auctions, online price guides, reality at stores and cons, plus 52+ years experience selling comics and art, plus I utilize online and offline sources in determining prices. I have graded professionally for over 50 years. Sales are as is final unless I send the wrong item.

Supply and demand is major. Now (as always) grade plays a part. Though I am for people reading and collecting.

Buy what you enjoy, if it goes up that is an added bonus.
Visit my online Catalog:
and buy today! Twenty new links.
Buy all my comics and art + 50,000 HIGH GRADE comics many unlisted & many many iare in excellent condtion.

Some of my old articles.

findhorn ©

http://ezinearticles.com/?The-Whole-Marvelous-Super-Ultra-Magical-Comic-Book-Universe&id=1081615

Dr.Strange--Marvel-Comics-Strange-Tales ©

© My articles & ezine articles & art & logos may not be reprinted in any form or modified without my written permission. Find the original versions not on ezine with images.
buy, sell, trade
promote, emulate, grade
Over 50 Years experience in Comics Retail and mail order...
Your comics are worth more than you think.
©
buy sell trade collect promote emulate create

All sites should point here to:

I have 130 web pages of my comics and art for sale....see them all.
---
See videos of my comics & art on youtube under urmzogna
I buy everything related to comic books and comic art
send me your have or want list.
HOME:
©
©

This page and all contents,

articles and art © copyright gustaveson 1976, 1999, 2013, 2018, 2020 ™

Accept checks, money orders & paypal.

This page was updated 11-08-09, 4-17-13,

9-25-18, 1-17-20

Rob Gustaveson

P.O. Box 1261

Phoenix, OR 97535

checked often

I AM BUYING COMICS and ART.
MARVEL DC ORIGINAL COMIC ART OLD_&_RARE_COMICS*
Join me on Facebook & Twitter at:
Comic-Books-Original-Comic-Art-Graphic-Illusion-graphic-illusioncom/

I am offering stuff for sale here:

EBAY -- I sell here:

ebay=graphic-illusion (Big variety at all times 50-500 or more listings seasonally;

some more expensive; many below cost).
I am also:
* Ebay (my main place to list is ebay as graphic-illusion) for 22 years

*bonanza (1700 items) unsold ebay listings.

*facebook (7000 images on one of my pages), Pinterest many thosands of images of items for sale from me.

and I have been selling at my website (for 22+ years) or offline for 52 years so far.

You can easily buy directly from me. ASK. r.gustaveson@comcast.net