Energumen #4

(has my art) nfs=not for sale $95.00 no back cover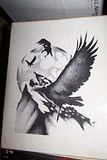 great art and great fanzine
has my anti gravity segway drawing
©
Imagination #1

(Color Cover)

by Gray Morrow cover nice shape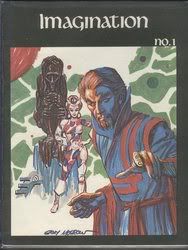 $150.00 obo
click to see larger
Phase #1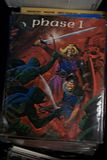 $35.00 Ken Barr + other greats
With Alan Watts, Ram Dass and Tim Leary
WINGS #1
The Aelfland Chronicles #1
1975 $30.00
Al Williamson: His Work
Phantasmagoria #1
$100 nfs
Phantasmagoria #2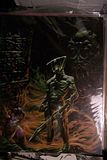 Kenneth Smith art $75.00
Phantasmagoria #3
Kenneth Smith art etc. $75.00
Larry Ivie's
Monster's and Heroes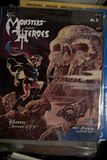 $45
RBCC Special #7
Fantucchio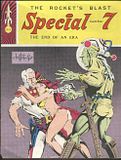 $55.00 obo
nice shape
Heritage 1B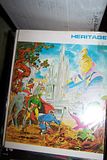 $100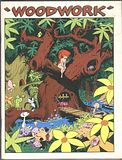 Mythlore #1 1969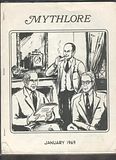 $170.00 no back cover offset
rare and unique
Limericks Illuminated

by George Barr

great stuff. 1968 B&W nbc Obscure
Click image to see larger image

$95.00
Scream Door #1

Wrightson art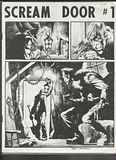 $90
Squa Tront #1
sold most likely
Squa Tront #2
$198.00
Squa Tront #3
$50.00 obo
great old rare EC fanzine
Front Cover
Squa Tront #3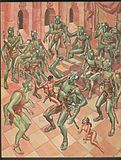 backcover
of an issue of Squa Tront
Crandall $50
Squa Tront #4

(ec pub) excellent, lots of previously unpublished material, Great production values, multiple Kenneth Smith Covers and an ec cover too by Graham Ingles. Corben, Frazetta.
$170.00 NFS obo
Later issue
SQUA TRONT
#9
$25.00 obo
Vanguard 1968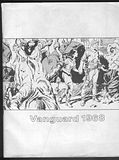 1968 nice $55.00
Back For More

(All Wrightson artwork in this great soft cover Book) 8 1/2 by 11" squarebound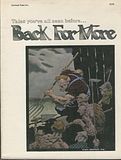 $65.00 nice shape
RBCC #64

with my ad $25.00 nfs but ask
click image to see larger
The Monster Times EC Issue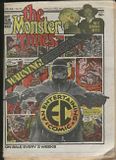 Newspaper format but slick $45
Graphic Story Magazine #12

$35.00 obo Basil Wolverton +++
click image see it larger
WOODWORK

Great Wally Wood Art

(only, throughout)

this pro looking fanzine.

Animan Back Cover & Story High Grade;

Witzend and other material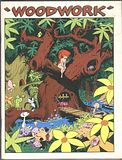 $45.00
White Indian -- Frazetta strips B&W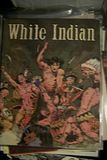 Trumpet #4
Trumpet #6
His Name Is Savage #1

High Grade
$150.00
American Artist

May 1976 Illustration Issue Full of Frazetta art with a Frazetta cover $50.00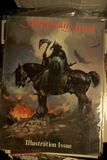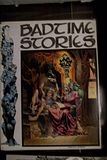 Marvel Super Special #18
Raider of the Lost Ark =#1 of Raider's.
$25.00 From the 1st great film nice shape.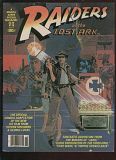 Marvel's Epic #1 Nice art, great shape, Frazetta cover $25.00
Awesome quality work throughout!
FOOM #1 - Stan Lee
(some writing)
Jack Kirby 3D Cosmic Poster $14.00 full color
double comic size 1st print 11x17 when opened
MidAmericon Program Book contains my ad for George Barr Folio Collaboration (Alicia Austin ad). NFS Tattered (George Barr Art) Cover. Lots of art by various fans and pros and fans who became pros, better than a fanzine. 1976 Hardbound inside book is Fine+ or better. $80.00
Spa Fon #2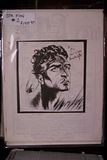 Inquire
Erbdom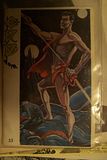 Favorite Cover
Savage Sword of Conan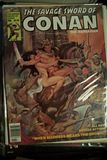 nfs
Just the outer cover of the folio
not the folio inside (inquire for it); $20.00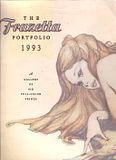 Frank Frazetta
Creepy # 16

Frazetta VG $15.00 (see box of Warren's)
EC Paperbacks WOW inquire!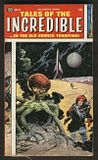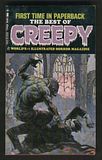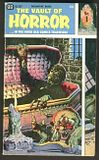 some sold off you tube
Eerie #7 NFS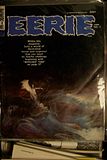 Gosh Wow #3

George Metzger $65.

may not be for sale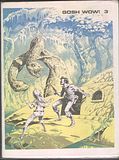 click image to see larger
$150.00 1st print
Marvel Super Special #4
Beatles Story NM/M wow
full color slick
PLAYBOY
EC Material
Kurtzman, Wood, Elder, Davis
Roth, Jaffee +++
Mickey Rodent MAD cool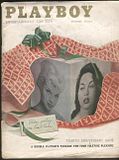 Vol 4 #12 December
$39.00
Satyr
May 1963 Kennedy as Ma & Pa Kettle ASUCLA pub $30
Nice cover
Barry Windsor Smith
available framed on consignment
$350.00! Plus shipping
click it
Psycho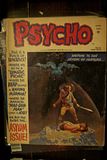 great art and comic strips
Vampirella -- Great Art
$15.00
COMIXSCENE #2
Early Steranko Publication, one section;
great art and graphics and articles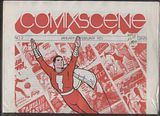 Steranko!!!
1973
offers 1st prints, one owner
MEDIASCENE #16
by Jim Steranko
(Name Change was comicscene later Mediascene Prevues); Super slick full color newspaper format on nice paper with great graphics; in two sections Corben cover on one, Wrightson cover section 2).
1973 Supergraphics Publication
offers
COMIXSCENE #4
Jim Steranko
His early publication that became
Mediascene
Prevues, slick newspaper format,
one section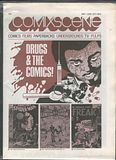 1973
1st print
offers
Questar #2
NFS Awesome art
Fanfare #1 Frazetta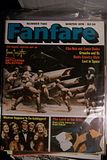 inquire for more
FOR SALE:
Monster Mania #2

Frank Frazetta $60.00
Some discoloration but tight